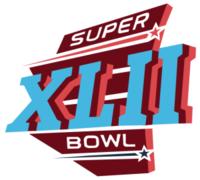 As many of you know last night saw a clash of the titans which are the NY Giants and the Green Bay Packers. The conditions were brutal and if I heard/ saw another reference to putting water into cup and watching it freeze to prove how cold it was I was going to shoot some one. Anyways the game was one for the ages and in the end the Packers fell due to the lack of playmakers and the fact Farve was trying to do to much as usual.
The other game was less then entertaining since we all knew the Patriots were going to win since the superstars on the Chargers roster were all banged up. The one bright spot that came out of the game was the emergence of Vincent Jackson. I am particularly proud of this guy because he is one of the only recent products of Colorado high school and college systems to make it in the pros.
Either way the Patriots and Giants will face off in the Superbowl. The interesting facts will be the various different approach in coaching style of the two coaches. Coughlin is very conservative and controlling which can be seen with his play calling and lack of stretching the field. With Belichick he lets the players dictate the game and is not afraid of stretching the field. I hope both teams make it entertaining and will keep the publics attention rather then tuning into watch the commercials.